Accounting Software Selection:
Accounting software is a must-have for any business owner in the 21st century. These softwares have been developed to make accounting tasks more efficient and cost-effective while eliminating human error that can occur with manual bookkeeping methods. The combination of best accounting software and online accounting services is a great option if your company's records need to be securely stored offsite or you want an extra layer of security from hackers when inputting sensitive information on public networks like wifi hotspots at coffee shops.
Five tips for selecting the best accounting software:
Despite the wide variety of choices, it can be difficult to choose the right accounting software for your business. The following five tips will assist you in identifying the software that is right for your organization.
1. Take into account both your needs and your accounting abilities.
How do you find the right accounting software for your business? To answer this question, first, examine how your business functions and then carefully evaluate all of the types. If a company generates several million dollars per year, its needs will be very different than those of smaller businesses that generate less than $50K annually. When it comes to choosing accounting software for small or medium-sized companies, there are many options available – some exclusively designed with these types of firms in mind!
It's worth looking into customized software, as they can be tailored to suit your various needs. Manufacturing businesses and restaurants alike have their apps available for use, among many other types of commercial enterprises that are out there.
Conducting research is important, as the application you select will have a direct impact on how your revenue is managed. It's also important to note that while accounting software might make bookkeeping easier, it still requires a certain level of financial literacy to properly operate and use it effectively for its intended purposes. Regardless of how smart an application may be, those who do not understand these concepts will likely struggle with using them in their day-to-day operations, even if they happen to purchase one from the most reputable company out there.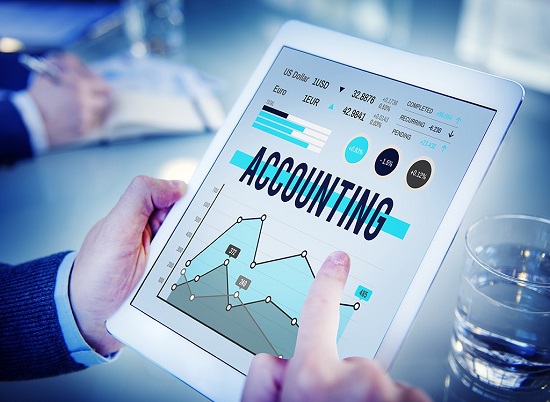 2. Consider cloud-based applications.
Cloud computing is changing the way businesses operate, but one thing that remains constant is accounting software. Today's online applications offer flexibility and accessibility to suit any business need; they are available 24/7 with installation or maintenance services required.
Considering switching to cloud-based accounting? One of the benefits is that you can access your financial information from anywhere with an internet connection. It may make sense for some as it lowers costs and increases efficiency.
3. Bear in mind your financial constraints.
Accounting software for businesses has never been more accessible. Whether you need to download it or purchase a boxed copy, the market is full of options that will meet your needs and budget. Even there are some.
But accounting software is becoming more expensive as it becomes specialized. It doesn't matter if you are looking for industry-specific or customized software because they will all be pricier than regular off-the-shelf options catering to a larger audience.
4. Keep an eye out for add-on features
Add-ons are a way to extend the capabilities of your business accounting software. They may enable remote access, online payments, and integration with other financial apps that you use for different parts of running your company.
5. Make with the help of your accountant.
You may be able to learn a lot from the advice of your accountant. Your computer software is not just an arbitrary choice: it can affect how you run and manage your business, so make sure that they are compatible with what's being used on their side too! Know More
Making the right choice
At the end of your search, you will find one solution that fits all your needs. You need to do research and ensure it is the perfect fit for your company. When you consider switching accounting software providers, it is important to do your research and get answers to any questions that might arise before signing on the dotted line. What if you could outsource your accounting to a virtual accountant? Merging the power of technology with individualized services, these virtual accounting services are available for both individuals and businesses. Based on what type of business management structure an organization has in place, they will work together effectively and get more done than ever before!