IVR Systems For Businesses: A Brief Overview
IVRs were developed in the 1980s, and in the 1990s, the cost of technology decreased. In the 2000s, artificial intelligence was introduced into IVRs, allowing customers to self-serve. IVR systems have evolved, but many businesses still use unfriendly IVR designs. Interestingly, savvy organisations have expanded their IVR objectives beyond call deflection and operational efficiency. Cloud IVR solutions now provide IVR systems to allow customers to complete transactions quickly and pleasantly, also enabling a smart customer experience. Find out more.
What Is IVR (Interactive Voice Response)?
IVR (Interactive Voice Response) is a system that allows you to communicate with customers by voice. It can process data via keypad input instead of wasting time on calculations. IVR can also handle ringless voicemails, reach more people, and also IVR systems allow customers to make payments or obtain account balances at any time of day or night.
Interactive voice response systems can be of tremendous value to small businesses. Interactive voice response systems provide numerous benefits to a company, including customer service. Inbound calls are answered by IVR (interactive voice response), which routes them to the appropriate department or retrieves information from a database.
Interactive voice response (IVR) numbers enable you to provide seamless customer service without relying on the availability of live agents and representatives. Interactive voice response systems can improve the quality of your first contact with customers by resolving issues quickly and efficiently.
Benefits of implementing an IVR system
Interactive voice response systems (IVR) automate routing calls to the appropriate department and representative and reduce the likelihood of human error.
IVR payment systems allow your agents to deal with more customers in less time while also ensuring the security of your customers' credit card information.
IVR payments can be accepted 24 hours a day, seven days a week, and connected to CRM systems.
IVR service providers have built phone payments that allow you to reward customers for paying their bills on time and build a stronger relationship with your customers.
IVR systems can be used to complete tasks relevant to the general public, such as renewing vehicle registration or paying parking tickets.
Interactive voice response systems improve customer service by providing pre-recorded or generated information to customers.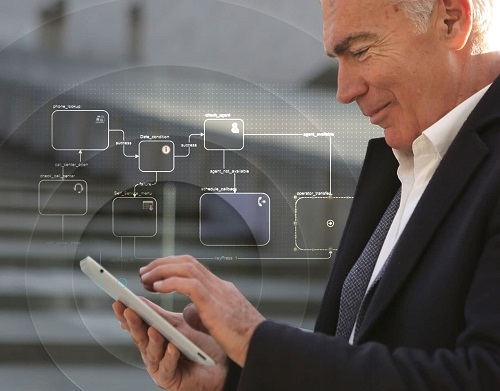 How Are IVR Successfully Deployed In Multiple Industries?
Hospitals
Interactive voice response (IVR) systems are becoming increasingly popular in the patient care industry and clinical business firms. IVR can improve a hospital or doctor's service to the general public. Using an interactive voice response system (IVR) in your office can help you reduce the number of patients who fail to arrive at their scheduled appointment time. Interactive voice response allows administrative staff to focus on more important matters and provide better patient care.
Transport
Interactive voice response systems are used by airlines to communicate with customers in a personalised manner, saving money on financial resources. Interactive voice response (IVR) systems are used by businesses to provide customers with pre-recorded instructions regarding upcoming transactions. Customers can respond to these messages by pressing a button on their phones.
Payment
IVR payment systems reduce the workload of call centre agents and increase cash flow.
IVR payments are the toast of the contactless payments world because of the growing demand for secure, self-service. These systems conduct identification and verification and then transfer the call to a payment gateway. IVR payment solutions enable customers to enter their debit or credit card information using DTMF/keypad tones. However, it is critical to ensure compliance with regulations when implementing IVR payment solutions and that the solution is simple to integrate.
Workplaces
Interactive voice response systems can provide the same level of service as live calls and can replace voice-based processes in the workplace. IVR stands for interactive voice response system, and it provides information to the caller based on their responses.IVR can route calls to a different phone number when your company is closed for the day and can route calls to voicemail if your callers select a specific IVR response.
Retail industries
Multi-level IVR allows you to create several layers (branches) in your menus. Callers can select the option that best meets their requirements. IVR can give customers requested information without having to talk to your agents. For example, when callers enter their order number on the keypad, IVR can inform them of their order's status.
Factors To Consider When Designing IVR Systems For Businesses
IVRs are designed with the company in mind, and it is important to strike a balance between operational efficiency and customer experience. The general public also dislikes these systems because they are poorly designed and provide poor customer experiences. So, consider the following tips when designing an IVR system for your business.
IVR use cases can improve customer service management by reducing the need for live agents.
IVR can help you obtain new clients, improve your call centre's performance, and improve customer relationships.
IVRs should be clear, concise, and straightforward and should not be too complicated.
IVR menus can be extremely inconvenient for callers, and they can be frustrated when they are placed on hold for more than one minute.
IVR menus should provide the option to speak with a live operator, but the option should not be hidden from your callers.
IVR systems are the first line of defence for contact centres, and they establish the tone of the entire interaction.
When customers call your IVR for the first time, they may be defensive. Instead, surprise them with an engaging IVR experience.
IVR should be written so that customers would describe them to you.
IVR greetings should be kept to a minimum, and marketing messages should be saved for when callers are waiting in line.
When IVR callers make a mistake, rephrase the prompt to make it more understandable.
If your IVR system informs customers that they will have to wait before speaking with a live representative, allow them to return to the IVR.
The IVR should provide the agent with all the information gathered so that the customer does not have to repeat himself.
IVRs can be put to the test by accents and regional dialects, so confirm selections to ensure that callers understand what they've selected.
IVR self-service customers need to feel confident in the process.
Test your IVR design, and ask customers to provide feedback. A/B testing is also recommended.
Wrapping up:
Integrate your IVR system with your website and mobile applications to provide customers with a customised experience. You can customise the menu based on information gathered from customers. IVR systems need regular maintenance and feeding to keep the joy alive. To recognise when IVR issues need to be addressed, establish metrics and monitor them regularly. IVR systems provide information on dropout points, and analytics tools can help you troubleshoot abandon rates. Also, remember IVR systems aren't a "set it and forget it" tool, and you need to monitor and tune them regularly.