The term logistics refers to the movement of resources, such as people, materials, inventory, and equipment. When you approach the best IT logistics companies, like Avon Solutions and Logistics, we ensure that no detail is overlooked when shipping a package. We cover all of your shipping requirements, including everything from receiving an order to delivering the item to the customer. IT logistics companies provide excellent customer service and manage both forward and reverse directions of shipments. Learn more about webpage designing with essential features and useful tips for logistics from our article below.
How to Design a Logistics Website?
A successful web site is a must-have for every company, including transportation and logistics companies. It should be functional and efficient. When designing your web site, keep the following considerations in mind to ensure that it functions optimally for your company.Ensure that information and navigation menu are easy to find.
Your web site is one of your main marketing tools, so it is important to stay high in search results. A logistics web site home page should establish your brand and show what you do. Therefore, ensure that the home page includes a fast and responsive call to action. Make sure to use high-resolution images and videos.
Your web site's "About Us" page should discuss your company's history and what sets you apart. A logistics web site should include a section that lists services offered. This will help visitors determine if your company meets their needs. A great logistics web site is pointless if customers can't contact you. Therefore, include a phone number and an email address.
Essential Features of a Logistics Website
A best logistics web site informs customers of the estimated delivery time and calculates transportation costs. Therefore, logistics companies invest in websites to gain a competitive advantage. Some of the essential features to keep in mind while designing are:
A logistics company web site design should allow clients to book their shipment at anytime of day or night.
Real-time tracking is a critical feature of logistics web applications and must be available on the websites of most major transportation and logistics providers.
A secure payment gateway on the web site will help the logistics firm excel. It will prominently display feedback, stars, awards, certificates, and other similar elements on the home page.
Any logistics web site should be mobile-friendly. Therefore, it must be easy to find buttons, forms, and shipment tracking features.
On the web site of a logistics company, clients must be able to book their shipments online and make payments.
Incorporate a secure payment gateway and provides customers with various payment options.
Offer a live support chat feature.
If you want to build a logistic web site in the style of a marketplace, you must allow a transportation company or shipping partner to register their profiles.
Ensure that buttons, forms, and shipment tracking features are clearly labelled.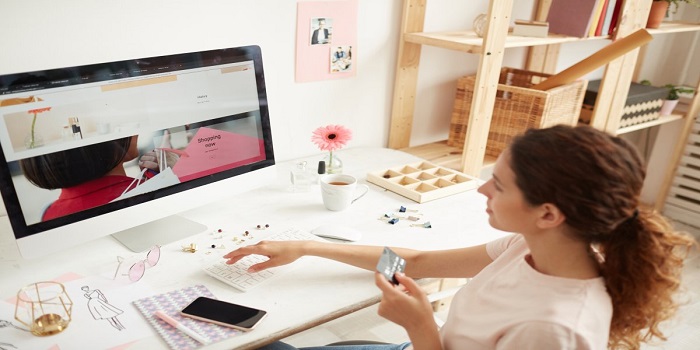 Useful Tips on How to Design a Logistics Website
A custom web site is far superior to a pre-made web site for transport and logistics. You can draw visitors to your web site by making it visually appealing. Use contrasting colors and include relevant photographs. If your web site includes the option to share it on social media, you will almost certainly receive more visitors than ever before. Moreover, a web site for a logistics company must include all of the basic and necessary features.
Websites for corporations and freight markets are the most common logistics company websites. Websites for logistics companies provide a diverse range of services, and the features and functionalities are determined by the business model chosen. Web designers should learn about their clients' business models before creating a web site and keep in mind that all businesses prefer to be presented in the best possible light. Most importantly, it should be laid out in an easy way to navigate.
A web site should include detailed information about the company's services, awards and certificates, benefits that the client will receive, and other relevant information.
Websites should include case studies, pictures of real people, and statistics to demonstrate the company's experience.
Great logistics websites have distinguishing characteristics that set them apart from the competition, including tracking systems, calculators, and online chat software.
Designers should consider using responsive design, allowing users to access the same webpage from any device. The web site should be mobile-friendly and should track packages and outperform competitors.
A logistics web site must clearly state the advantages of using it and allow customers to leave reviews.
Real-time tracking should be available on the websites as it is critical when developing a logistics web application.
The web site should include detailed profiles, fleet and staff photos, interesting cases, prices, and relevant information.
If you want to create a logistics web site design solution, ensure that the pages load quickly and the visual consistency is unwavering.
It is important to use color theory, contrast, and a visually appealing background image when designing a web site.
Make your website searchable and use CTA buttons.
Make your web site easy to use by including a scroll bar and social share buttons.
To Sum Up
A logistics web site is an excellent marketing tool that will help you reach a larger audience. A professional logistics web site development company will help you make your web site more visible and accessible. A well-tailored web site to all users is essential if you want to be known as the logistics company of choice in your region or worldwide. Therefore, create a website for your transportation and logistics company with accessibility in mind.